This article first appeared on OneStreamSoftware.com
OneStream Financial Close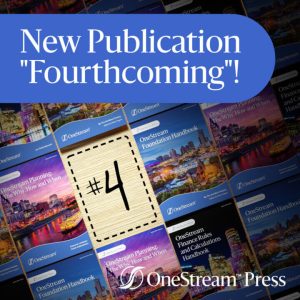 OneStream Press is happy to announce our "fourthcoming" publication. This upcoming book is the fourth publication in the OneStream Press lineup.
Featuring five different authors and covering all things account reconciliation and transaction matching, this guide will be a necessity for all things AR and TM!
Check back soon for updates!
Be the first to know: Sign up for the OneStream Press Newsletter