Check it out! Our new publication is titled OneStream Financial Close.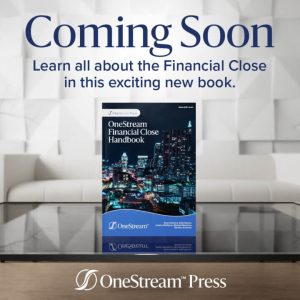 This new textbook is all about account reconciliation and transaction matching. Brought to you by: Jessica McAlpine, Kelly Darren, Ryan Connors, Mike Malandra and Mike Queeney. Technical edits done by Shawn Stalker and Jason Ruge.
Learn all about the Financial Close in this exciting new publication. Release date and pre-order to come!
Check back soon for updates!
Be the first to know: Sign up for the OneStream Press Newsletter