This article first appeared on OneStreamSoftware.com by John O'Rourke
In today's fast-changing business and economic environment, managers can no longer wait until month-end or quarter-end to receive critical financial and operational metrics they need for decision-making.  We are hearing more and more demand from finance executives and line managers for daily and weekly metrics they can use to identify key financial signals and trends in their businesses that enable agile decision-making.
As a case in point, I recently had a chance to interview Lynn Calhoun, Chief Financial Officer at BDO, a global accounting, tax and advisory firm.  Read on to hear how BDO is delivering daily operational insights and financial signals to over 5,000 managers across the organization, as well as supporting their traditional financial close, consolidation, reporting and planning processes – all through OneStream's unified, Intelligent Finance Platform.
Keeping Up with Growth and Increasing Complexity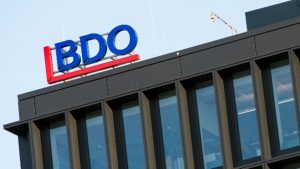 BDO USA is part of an international consortium of accounting, tax and advisory firms that operates in 167 countries worldwide.  BDO USA is the US arm of that global network and has been experiencing very significant growth over the course of the past ten years.  This occurred both through organic growth as well as M&A activity.
BDO had been using Oracle Hyperion for several years for financial reporting and planning and according to Mr. Calhoun, "It just wasn't keeping up with our growth and the complexity of our business as it was continuing to evolve. And primarily in the operational area where we were trying to provide a lot of customer analytics to our user community."
To address their needs, BDO had created 13 different Essbase cubes, which weren't very integrated and required the users to go to different places to get the information they needed.  So they began talking to OneStream, and several of our customers, and became convinced that OneStream could handle the growing volume at the time, and what they expected in the future.
Moving to Right Time Finance
For their OneStream implementation, BDO used the "big bang" approach, implementing the platform for planning, reporting and analytics all at the same time.  In fact, the global pandemic of 2020 forced them to launch their new planning application a little earlier than planned.  But what's really powerful is how BDO went beyond the traditional monthly reporting and planning process with their OneStream solution.
BDO was one of the first customers to leverage OneStream's Analytic Blend capabilities to integrate detailed transactional data with their summarized financial data to empower managers with critical insights on a daily and weekly basis.  This includes critical data about their clients, projects, resources, billings, DSO and other metrics that help them guide the business.
According to Mr. Calhoun, "On the operational side, we're pulling a lot of data into OneStream.  On a nightly basis will pull in our entire data set again and refresh that on a nightly basis. So anybody at any point in time can pull up data related to the projects that are running, the customers they're responsible for, and see up-to-date information through yesterday and the performance of those projects and know that that's something that has been a game changer for us."
Having this daily information in front of the teams that are responsible for managing client contracts and engagements makes a huge difference in being able to spot problems quicker and to identify and address any issues faster.
Mr. Calhoun continued, "We've got 5000 users on the system on any given day. On an average day, we have a little over 400 to 450 people accessing the system. So not all in there every day, but they're in there. When they are in there, the information they are looking at is current. And so it's not like we're waiting for a month end or mid-month to put the information in and have everybody go in at one time. It's really designed to be more that the information is there when your schedule permits you to take a look at it, or when you want to take a look at it. And we're not going to try to dictate when it's available for you to look at."
Learn More
To learn more, watch the 5-minute video interview with Lynn Calhoun and contact OneStream if your organization is ready to make the leap from multiple legacy applications to OneStream's unified Intelligent Finance Platform for reporting, planning, analysis and beyond.