This article first appeared on OneStreamsoftware.com by John O'Rourke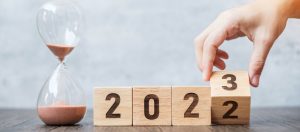 Planning and budgeting for 2023 may be one of the biggest challenges organizations have faced in many years.  The global economic landscape includes many complexities such as ongoing inflation and rising interest rates, volatile gas and oil prices, continued supply chain bottlenecks, and geo-political instability.  In order to navigate through these challenges, it's imperative that organizations have agile planning, budgeting and forecasting processes and systems that can align finance and operations across the enterprise.
It's with this backdrop that International Data Corporation (IDC) recently published their MarketScape report for Worldwide Enterprise Planning, Budgeting and Forecasting Applications.  Read on to learn about the key market trends highlighted in the report and why OneStream was recognized as a Leader in the market.
A Snapshot of the Enterprise Planning Applications Landscape

IDC has published MarketScape reports covering the Enterprise Performance Management (EPM) software market for several years now.  For 2022, IDC focused the MarketScape report on enterprise planning, budgeting, and forecasting software applications that combine data ingestion, modeling, analysis, and visualization functionality along with built-in functionality for collaboration, knowledge sharing, and workflow management.
These applications are a subset of the broader EPM software applications market, which in addition to the above mentioned functionality, incorporates functionality for financial close and consolidation, financial reporting, cross-functional risk management, and various performance management methodologies, such as objectives and key results.
Advanced Analytics and Automation at the Forefront
According to IDC, modern applications in the enterprise planning market are cloud-based and incorporate advanced analytics, artificial intelligence (AI) or machine learning (ML) to augment or automate processes involved in financial analysis, budgeting, forecasting single or cross-functional planning, and scenario analysis.  Other key trends identified in the report include the following:
The market disruptions enterprises are facing have increased the differentiating value of decision making and planning agility.
This is driving demand for functionality for cross-functional and continuous planning, contingency planning, scenario planning, and constraint-based analysis.
In additional to planning agility, organizations are seeking greater automation of tasks within these processes.
Some of the latest developments in this software market are:

Incorporation of AI/ML to support predictive forecasting, anomaly detection, and scenario analysis.
The build-out of more industry and business function content to accelerate time to software deployment and support specialized needs across the organization.
Increased functionality for in-software asynchronous and synchronous collaboration and knowledge creation, retention, and sharing.
Scalability and performance improvements through a new generation of cloud-based applications.
IDC expects rapid innovation in this software market to continue as technology providers are reacting to demand driven by continued market volatility and as private equity investors inject new capital into this market segment.
Evaluating the Players
A key focus of the IDC MarketScape methodology is the vendor assessment.  This assessment examines both quantitative and qualitative characteristics of the top 13 vendors in the Enterprise Planning, Budgeting and Forecasting Applications market along two MarketScape dimensions: Capabilities and Strategies.
The size of the vendor "bubbles" in the MarketScape graphic represent the relative market share of the vendors based on total software revenue, which includes both cloud subscriptions as well as maintenance revenue from legacy on-premise EPM applications.
So what were the results of the vendor assessment for the 2022 report?  Well, I'm pleased to report that IDC recognized OneStream as one of the Leaders in the market, along with Oracle, SAP, IBM, Anaplan and Workday (see figure 1).
Key strengths of OneStream highlighted in the report include:
Modern and appealing user interface that supports workflows through visual cues
Solid integration with other business applications
Comprehensive solution to customers' EPM needs
Business rules are easy to define
Ease of maintenance and upgrades
Extensible and flexible dimension management
IDC also commented that OneStream is ideal for customers that have complex multi-ERP environments and need a tool for unifying multiple legacy EPM apps into one platform.
Learn More
If your organization is already using OneStream for EPM, this recognition of OneStream as a leader in the market is validation that you made a great decision.  If your organization is evaluating enterprise planning applications, you'll want to make sure OneStream is on your shortlist. To learn more, download the 2022 IDC MarketScape report and contact OneStream if you are interested in seeing a live demonstration