This article first appeared on OneStreamsoftware.com by John O'Rourke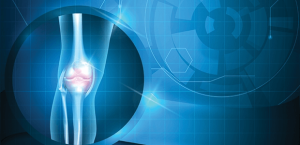 Many organizations rely on Microsoft Excel® to support critical financial processes such as financial planning, consolidations and reporting.  This approach can work for smaller enterprises with a few users and simple business requirements. But as organizations grow in size and complexity, they often outgrow the capabilities of Excel, which then bogs down the processes and leads to errors and omissions.  Read on to learn how Orchid Orthopedic Solutions replaced Excel and Infor EPM with OneStream to unify and accelerate financial planning, consolidations and reporting.
Reconstructing Financial Planning and Consolidations
Orchid Orthopedic Solutions is a world leader in orthopedic medical device solutions, providing manufacturing services globally. Orchid specializes in implants, single use instruments and innovative technologies within joint reconstruction, hips, knees, spine, trauma, extremities and dental.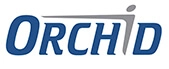 The Finance team at Orchid had been using Excel and manual processes to support their annual financial planning process and was using Infor EPM for financial consolidation and reporting.  I recently interviewed Josh Thompson, VP of FP&A at Orchid to learn about their journey from Excel and legacy software to OneStream's unified CPM software platform.
According to Mr. Thompson, "I realized we needed a better solution for our planning process at Orchid when we kept having just really blatant errors in the financial projections. They were missing really easy things like bonus percentages and FICA taxes and things like that. And there was really no common way that any of our facilities were planning."
Like many organizations relying on Excel for planning, everyone had their own disparate Excel models, with different kinds of functionality.  The Finance team collected these Excel worksheets and rolled them up into a common Excel model, and then loaded the results of that into their legacy CPM platform, which was Infor EPM.
Mr. Thompson and his team evaluated several alternative solutions, including Host Analytics (now Planful), Adaptive Insights, OneStream and several others.  Based on the capabilities of the platform, the support of the sales team, and feedback from other customers – the Orchid team selected OneStream to unify their CPM processes.  Said Mr. Thompson, "I went on visits with existing OneStream customers, and it was just fabulous. They were so open, and they had us in for lunch and walked us through how they were using OneStream and it was all just Finance people. So we felt really comfortable that we wouldn't need IT to run this thing."
Implementing OneStream at Orchid
According to Mr. Thompson, "The implementation of OneStream was absolutely fantastic. We kicked it off in March and by October of that year, six months later, we were live on OneStream with both the consolidation as well as the planning that we built from scratch."  The Orchid team worked in parallel on both the planning and financial consolidation implementations of OneStream so they could go live with both at the same time.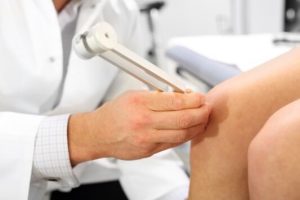 Several months after going live, they added People Planning from the OneStream MarketPlace. Said Mr. Thompson, "We really want to have this as part of the planning process. And that's worked out really well too. We've actually connected that to Workday, so we have a live feed from Workday that just feeds in the census information into People Planning and it makes it really easy to tell what's in your plan and to adjust it on the fly."
Future areas of interest for extending their investment in OneStream include profitability by product SKU and customer as well as long-range planning. Said Mr. Thompson, "We're constantly re-rolling a 3-to-5-year plan in Excel, but I'd love to start building out a model for that in OneStream in the near future."
Eliminating the Pain – Seeing the Gains
Like a patient whose years of pain are alleviated through a knee or hip replacement, the Finance team at Orchid Orthopedics is now seeing the benefits of a unified CPM software platform.  Life is much easier for the users and admins with one system to learn and maintain and they now have one source of the truth for actuals, plans and forecasts.  Said Mr. Thompson, "You never doubt what's feeding your plan in terms of actuals. We have a lot of drivers that are based off of the last three months, or six months of actuals. So you just know that those actuals that are featured in the plan are the actuals because they're in the same system."
The Orchid Finance team has also seen efficiency gains in their planning and reporting processes with OneStream.  Said Mr. Thompson, "I would say the first thing that's really measurable is just the time for close process. I have a counterpart that's in charge of financial reporting, all the accounting for the organization. And he would have to wrap up the close on the weekend after close. He was always working Saturday to get the close done. And now we're done, close of business on Thursday."
Mr. Thompson continued," I think the intangible part of the benefit is it just allows everyone to work on a lot more interesting things, because the basics are covered, and they're covered fast. It's allowed us to retain our staff. They're able to go on to bigger and better things."
Learn More
To learn more, watch the Orchid Orthopedics video testimonial and contact OneStream if your organization is ready to make the leap from Excel and legacy applications that may be holding you back from unleashing the true value of your organization.