This article first appeared on OneStream Software blog page by Nicholas Cox 
In the previous post in our "What's Next for Cartesis/SAP BFC Customers" blog series, we covered how many organisations are now facing the end of support for their Cartesis/SAP BFC application, currently announced for 2027.  Of course, this end date could be further extended if significant pressure is placed on SAP.  We also looked at some of the concerns/risks.  Plus, we detailed 5 key considerations for Cartesis/SAP BFC customers who are moving towards an evaluation process.
Given the above challenges, current Cartesis/SAP BFC customers have 3 options to consider, as outlined in the first post in this series:
Choice 1:  Continue with legacy Cartesis/SAP BFC until support ends.
Choice 2:  Invest in SAP's unproven next-generation products, such as Group Reporting, Analytics Cloud, Central Finance or some variant hybrid strategy.

Requires at least one S/4 HANA Finance instance for Group Reporting.
Requires implementation of multiple fragmented solutions.

Choice 3:  Take control of the Finance Transformation by evaluating alternate EPM strategies such as OneStream.
In this blog post, the focus will be on Choice 2.
Choice 2 – Invest in SAP's Unproven Next-Generation Products
SAP has chosen a vastly different path than OneStream for the future of SAP EPM solutions.  Much like Oracle, SAP chose to continue with the legacy of the past by creating new, separate cloud solutions for each key EPM process area.  This suite of applications is still fragmented – rather than innovated towards the future of EPM where all processes can and should exist in one unified platform.
The previous generation of EPM applications was dependent on the technology available at the time.  Accordingly, the financial consolidation process was typically built in technology suited to processing data, running calculations and handling non-financial data/commentary.  The planning process was typically built using cube technology to handle volumes of data and fast analysis.  With the advancements now available, however, separating these processes is no longer necessary.  The latest technology can handle the differences in data granularity, differing levels of dimensionality and distinct process steps – all in a single, unified solution.
The different path SAP has chosen results in this current fragmented suite of EPM products:
SAP Analytics Cloud (SAC)
SAP Group Reporting
SAP Group Reporting Data Integrator – tool that gathers financial data from business units
SAP Datasphere – latest generation of SAP Data Warehouse Cloud
SAP Fiori – a design system to create specific business applications
SAP Profitability & Performance Management – separate product for automating all allocation-based business processes
Account Reconciliations provided by Blackline
Tax Reporting solution provided by a partner, promoted in SAP Store
Lease Accounting provided by partner Nakisa
Customer/Peer Reviews
SAP does not have an entry in Gartner Peer reviews for Cloud Financial Close Solutions.  Does SAP not consider Group Reporting to be in this category?  SAP BFC does appear for financial consolidation, but no reviews have been posted since 2019.  The former Outlooksoft product – now SAP BPC also appears but with little focus on close and consolidation, and only 52 reviews have been given in the life of the product.
SAP SAC appears on Gartner Peer Reviews as well – in Cloud Extended Planning & Analysis Solutions with 95 reviews and in Financial Planning Software with 112 reviews.  I would expect to see higher numbers given the number of customers SAP claims to serve.
Some of the Gartner reviews include dislikes, as shown in the excerpts from actual reviews:
"Some of the features in planning that exist in EPM are not yet available in SAC, and user adoption is challenging as users are attached to EPM/BPC".
"Insufficient data modelling capabilities, product immaturity, oversold capabilities".
"Involves steep learning curve.  UI should be more polished and modernised".
"Sometimes we want to modify things, and the way to do it is very complicated.  It is not user friendly.  Simple things like conditional formatting or smart text are very difficult to add".
"Reporting/story building and editing is NOT intuitive or user-friendly at all".
"Getting started time needs quite some onboarding.  User community is not very active, but I guess this is due to the short time of tool availability".
In contrast, OneStream has 269 reviews in Financial Planning Solutions (4.6 average rating) and 258 reviews in Cloud Financial Close Solutions (4.7 average rating).
Key Considerations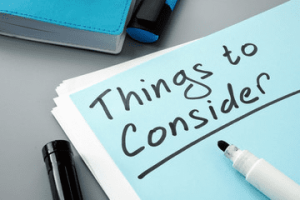 The following key considerations/questions will significantly help facilitate the evaluation process and value assessment when you're considering what's next for your EPM solution:
SAP's go forward strategy is HANA.  The SAP Group Reporting solution relies on underlying HANA technology.  Are you being forced to take on the additional cost of implementation and support for HANA?
For some years to come, the SAP EPM solutions are likely to have limited capability compared to what you're familiar with in Cartesis/SAP BFC.

Can your organisation cope with less capability for a period of time?

Can you count on more capability being delivered in the future?

The SAP journey is likely to involve significant cost over the life of the application and deliver less.  Will you get VALUE quickly from SAP EPM?
SAP's core focus is not EPM as the company has many other larger revenue streams.  Can you get the service and support you need when the vendor is not specialised in business-critical EPM solutions?
SAP EPM Strategy
I have the greatest respect for SAP's ERP strategy, and the company has an excellent product – one well-respected by many.  Comparatively, the SAP EPM strategy is a very different story.  The EPM strategy is not taking advantage of technological advancements which can change the game for EPM solutions by unifying all processes. Regarding EPM & ERP, my best advice when I speak to organisations has always been consistent:  the EPM management layer is best kept separate from any ERP.  This separation delivers a degree of future proofing for the organisation, and being ERP agnostic leaves room for a lot of flexibility as the organisation evolves and changes over time.
Reasons to Change
Given those considerations, consider joining the more than 300 SAP ERP customers who use OneStream. Below are just some of the reasons these organisations moved to OneStream:
Ability to replace multiple legacy systems or cloud point solutions with a unified application
Reduced time, effort and cost to maintain legacy applications
Fewer manual steps and accelerated reporting and planning
Support for both corporate and LOB needs in a unified solution
More flexibility and agility in IT to support the application and extend the solution beyond CPM to CPM+ scenarios like Sales & Operations Planning (S&OP), vendor management, demand planning.
Shift in Finance staff's time requirements from admin and manual tasks to value-added analysis
Those reasons highlight why the most natural and capable successor to Cartesis/SAP BFC is OneStream.
Move Forward with the Next Generation of CPM
OneStream's Intelligent Finance platform (See Figure 1) is completely agnostic to ERP strategy.  Rather than relying on a central ERP strategy, Intelligent Finance platforms integrate data from multiple sources – such as ERP, CRM, HCM and data warehouses – to create a single and governed version of the truth across finance and operational processes.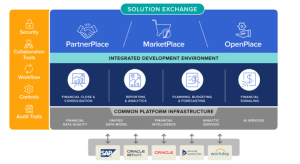 Figure 1 – OneStream Intelligent Finance Platform
This interoperability is important.  Why?  It keeps the management layer technology independent from the transactional layers.  Any IT department that forces a move to a single tech solution is setting the organisation up for unnecessary costs and delays when future changes occur.  After all, you can never say never to changes in your business model or structure.
To learn more about Choice 3 – evaluating alternate EPM strategies such as OneStream – and to understand why OneStream is the most logical move from Cartesis/SAP BFC, tune in for our next and final blog post in the 'What's next for Cartesis/SAP BFC Customers' series.
Learn more!
Ready to join the organisations that have taken the step from Cartesis/SAP BFC to OneStream?  Check out our video here, and be sure to visit our website.