This article first appeared on OneStream Software blog page by Whitney Gillespie 
In today's fast-paced world of business, effective financial reporting and analysis is key to informed enterprise decision-making. However, many financial planning and analysis (FP&A) organizations struggle with a common obstacle related to robust reporting and analysis: data silos. These isolated pockets of financial information hinder the flow of critical data, impeding the ability of FP&A teams to provide accurate and timely insights that help the business make informed strategic decisions. To overcome this challenge, companies must invest in better Corporate Performance Management (CPM) technology that breaks down data silos and offers a single platform where all the data lives and works together naturally and effectively.
Understanding the Problem with Data Silos in FP&A
Data silos can be technical and act like digital barriers that prevent the seamless sharing of information between different departments and systems within an organization. In the context of FP&A, these silos often arise from using disparate software applications, databases or manual spreadsheets for financial data management. This separation of data creates the following challenges, among others, for FP&A teams:
Inefficiency:  Retrieving and consolidating data from various sources is time-consuming and error-prone, leaving less time for meaningful analysis
Inaccuracy:  Transferring data between systems can introduce errors and become burdensome and make it time-consuming to maintain the mapping between systems, leading to incorrect financial reports and flawed decision-making
Limited visibility:  Siloed data restricts a holistic view of the organization's financial health, making it difficult to identify trends and opportunities
Compliance risks:  Data silos can result in compliance and regulatory issues as critical financial information may not be readily accessible for auditors or external reporting requirements
Hindered collaboration:  Collaboration between different departments becomes cumbersome when data is stored in insolated systems, impacting cross-functional decision-making
Using a Modern CPM Platform to Break Down the Data Silos in FP&A
To address the problem of data silos in FP&A, organizations must invest in financial software that eliminates risky and unnecessary connections between various systems – a process that becomes time-consuming and costly to maintain. OneStream offers a single solution that covers the full range for the Office of Finance. With the platform approach, data and processes are completely unified, not merely connected and not in separate modules. This platform approach saves time by eliminating the need to move data before running a report.
In essence, OneStream eliminates risk from mapping errors and potential failures in various points of integration that cost money and time to maintain. Below are some key differentiators of OneStream's CPM platform:
Financial reporting and analytics:  Unify financial and operational insights to drive performance and deliver value.  Deliver the right information in the right format at the right time.  Replace spreadsheets and standalone financial reporting software with a unified CPM platform, and create customized dashboards and other useful self-service visualizations to quickly and regularly assess financial results
Real-time data:  OneStream's approach to financial signaling (Figure 1) ensures that organizations can break the month-end reporting cycle by transforming daily and weekly financial and operational signals from multiple data sources into actionable insights to drive performance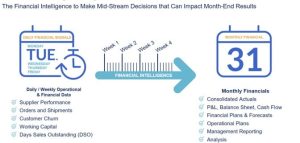 Figure 1:  Financial Signaling in Action
Robust compliance solutions:  Stay in compliance with US GAAP, IFRS and other local statutory requirements while reducing the organization's cost of compliance
Financial data quality:  Ensure a high level of data quality with better data integration and validation of data from multiple sources, driving confident decision-making based on accurate financial and operational results
Why Eliminating Data Silos Improves FP&A Reporting and Analysis
The risks associated with reporting and analysis performed in a system landscape plagued by data silos and how technology can help are clear based on the information above.  But organizations must also understand why eliminating data silos improves the reporting and analysis (Figure 2) performed in a single platform approach to CPM.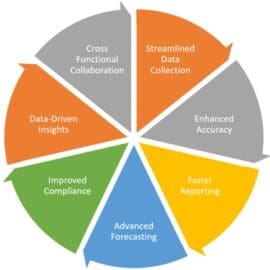 Figure 2:  Benefits of eliminating data silos for better reporting and analytics
Below are just some of the benefits that come with eliminating silos:
Streamlined data collection:  FPA& teams can bid farewell to the tedious process of collecting data from multiple sources.  A platform approach to CPM financial software automates data collection, ensuring all relevant information is readily available for analysis.
Enhanced accuracy:  By eliminating manual data transfers, a CPM platform reduces the risk of errors in financial reports.  This enhanced accuracy leads to more accurate financial analysis and better decision-making.
Faster reporting:  With data at their fingertips, FP&A teams can generate reports more quickly, empowering individual users with more self-service reporting capabilities.  This agility allows the organization to respond promptly to changing market conditions and seize opportunities while mitigating risks
Advanced forecasting:  Predictive analytics and modeling capabilities such as OneStream's Sensible ML (Figure 3) can enable FP&A teams to perform advanced forecasting and scenario analysis, helping the organization plan with confidence and identify the drivers of the business.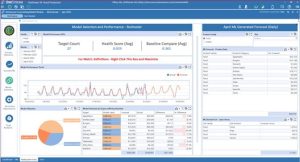 Figure 3:  OneStream's Sensible ML can unleash FP&A insights for better reporting and analytics capabilities
Improved compliance:  A centralized and accessible CPM platform ensures data is easily accessible for audits and compliance reporting, reducing compliance risk
Data-driven insights:  Access to consolidated and up-to-date data empowers Finance to derive deeper insights from financial and operational information.  Finance can identify trends, correlations and anomalies more effectively and in a timely manner
Cross-functional collaboration:  A single platform for the Office of Finance and Lines of Business (LOB) teams, as well as for operational reporting capabilities, fosters collaboration across the enterprise by providing a common platform and language for data access and analysis.  This collaboration promotes better cross-functional decision-making and alignment across the organization with key strategic goals and initiatives
Conclusion
In the world of Finance, eliminating data silos is essential for FP&A teams to deliver accurate, timely and insightful financial reports.  This capability helps unleash the power of Finance and ensure Finance is delivering actionable insights at the right time to help drive the business in the right direction to achieve strategic business objectives.  Robust financial software such as OneStream's modern CPM platform plays a pivotal role in breaking down these barriers.  And ultimately, this approach provides organizations with the tools needed to streamline data management, enhance collaboration and drive more informed decision-making.
By embracing better financial software, companies can pave the way for a brighter financial future where data flows freely and insights abound.
Learn More
To learn more about unleashing the power of reporting and analysis for an intelligent FP&A process, check out our eBook Reporting and Analytics for Intelligent FP&A.