This article first appeared on the OneStream blog by John O'Rourke
Microsoft Excel is a popular personal productivity tool, and many businesses often use it to manage finance processes such as budgeting and financial reporting. However, as organizations grow in size and complexity, relying on Excel to support critical finance processes often leads to errors and time-consuming data collection and consolidation. This situation is often the trigger point for the evaluation of alternative solutions.
This was the case at West Bend Mutual Insurance (WBMI) which was the featured customer in a recent OneStream Software customer success webinar. The speakers included Lindsay Vogt, Senior Accountant at WBMI, Jessica Greisch, Financial Analysis and Tax Manager at WBMI and Phillip Parker, Managing Director and CEO at HollandParker.
WBMI was founded in 1894 after a fire destroyed a number of businesses in West Bend, Wisconsin. Afterward, area business owners banded together to form a mutual insurance company to provide broad insurance coverage at reasonable rates. WBMI has been insuring homes, autos, and businesses in the Midwest—and beyond—ever since.
Hitting the Tipping Point with Excel
WBMI had been using Microsoft Excel spreadsheets as a data collection and reporting tool for their month-end close process. Allocations were performed in a different software tool that had size processing constraints. Inconsistencies in data collection via Excel spreadsheets created a labor-intensive and error-prone close process. Furthermore, Excel provided operations managers with limited visibility into financial results by profit center, product and state.
As the WBMI finance team began evaluating their options, they found that many of the solutions on the market required separate applications for financial consolidation vs. budgeting, account reconciliations and other processes. Based on a recommendation from a Gartner analyst, WBMI evaluated OneStream and were encouraged to learn they could support all of their critical finance processes in a single, cloud-based application. Convinced this was the right approach they selected OneStream in June 2018.
Taking a Phased Approach to Implementation
Working with implementation partner HollandParker, WBMI implemented OneStream in a phased approach. In Phase 1 they focused on financial consolidation and reporting, actuals allocations, and cash flow. Implementing these processes in OneStream provided a cleaner presentation of financial results with stable, consistent allocations, and automated cash flow reporting. "By directly connecting to our GL/ERP the finance team saved 2 days per month on data integration. And by leveraging the Task Manager solution from the XF MarketPlace, the WBMI team was able to shift more time to value-added analysis and spend less time on process mechanics," said Lindsay Vogt, Senior Accountant at WBMI.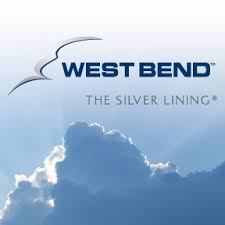 In Phase 2 they focused on extending their OneStream application to support budgeting, budget allocations, people planning and capital planning. Replacing Excel with OneStream for budgeting provided a central system for budget data collection through budget forms and guided workflows for the users. Leveraging the allocations process from Phase 1 allowed the WBMI team to get Budget data down to the same level of detail as Actuals, for easy comparisons.
In Phase 3, the OneStream application was extended to support forecasting, forecast allocations, and transaction matching. Leveraging the same allocations process from Phase 1 for Forecast, WBMI is now able to get down to the same level of detail as Actuals and Budgets. As one of the first customers to implement the Transaction Matching XF MarketPlace solution, WBMI is able to perform daily reconciliations for a new process that otherwise would have been performed manually in Excel – which was a huge time savings.
Conquering the Complexity of Allocations
The WBMI team is especially proud of the improvements made to their allocations process. Their prior allocations process and system was highly IT-driven, was very slow and difficult to debug. By moving the allocation process to OneStream, WBMI now has a finance-owned process that completes in 30 minutes, with clear insight into pre- and post-allocated data, and full audit trails.


Learn More
WBMI has come a long way in a short time with their OneStream implementation, but there's more opportunity ahead. In future phases of the implementation, WBMI plans to implement Account Reconciliations and is evaluating the use of OneStream for Tax Provision and operational analytics. To learn more, watch the replay of the webinar, or contact OneStream if your organization is ready to make the leap from Excel to OneStream's unified, intelligent finance platform.