This article first appeared on OneStream Software blog page by Jessica McAlpine 
At OneStream, we realize that delivering timely and accurate consolidated financial statements is just a part of the period-end financial close process. We see the Financial Close as a comprehensive and continuous cycle that involves managing the close process and all related tasks.  It includes collecting and consolidating data from multiple sources, matching transactional detail to eliminate misstatements, reconciling intercompany balances, and utilizing matched data and reconciled intercompany balances to reconcile account balances required to publish consolidated financial statements.
OneStream is the only corporate performance management (CPM) platform on the market that supports the entire financial close process within one, unified application (see Figure 1).  It's this capability to unify all of these processes in parallel and without complexity that gives OneStream the ability to replace multiple legacy or connected finance applications as well as spreadsheets.  This approach not only drives speed and accuracy in the close process, but it's a huge opportunity for organizations to drive total cost of ownership savings and generate a high return from their OneStream investment.
What's New?
OneStream continually looks for ways to help customers get the most from the platform and has just announced the release of the OneStream Financial Close MarketPlace solution which streamlines and simplifies existing customers' access to our Account Reconciliations and Transaction Matching solutions.
The OneStream Financial Close (OFC) solution fully unifies the ability to use Transaction Matching detail to support Account Reconciliation balances. Integration between these solutions is optional allowing each solution to also be used independently. The solutions included within OFC require the same minimum OneStream platform version which always ensures alignment between these critical processes.
Here are a few of the benefits of OneStream's Financial Close (see Figure 2) solution:
Single downloadable solution with single install and uninstall, with one source of the truth and one point of maintenance.
Effortlessly unify and maintain Account Reconciliations and Transaction Matching Integration by leveraging existing dimensionality to identify which transactions relate to corresponding reconciliations.
Transactional level support may be created from Transaction Matching and pushed to multiple reconciliations, OR detail specific to a reconciliation may be pulled from Transaction Matching to a reconciliation.
 Aggregated transactional level detail such as transaction date to provide aging information with the ability to drill back directly to detail information.
 Create and unify tables for Account Reconciliations and Transaction Matching in parallel.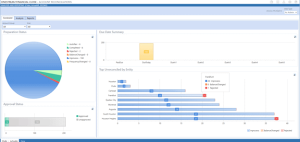 Learn More
Hundreds of OneStream customers have implemented our platform to streamline their financial close, consolidation, and reporting process – replacing spreadsheets and multiple legacy applications.  And many have extended their investment with the OneStream Account Reconciliations and Transaction Matching MarketPlace solutions.  This has enabled them to reduce data latency and further streamline the close process while eliminating risky spreadsheets and standalone point solutions.  To learn more about OneStream's Financial Close Suite please visit our website or contact your OneStream account representative. If you are a current OneStream customer, you can download the OneStream Financial Close solution directly from the OneStream Solution Exchange.